Roach Forum Membership
A simple guide on how you can join the Roaches Classified Forums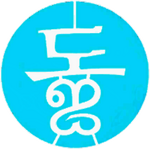 Welcome
First of all, welcome and thank you for joining the Roaches. This is a simple guide on how you can apply to join our Forums. Its pretty simple and straight forward to do, but if you have any issues have a quick look at this guide or leave a reply below.
Requirements:
You must be Thug+ before being accepted into the Forums.
You must be an active forum member
If you are in the Roach Forum Group and have an inactive forum account longer than a month, you will be removed.
Step One
Navigate to the
User Control Panel
, this can be found at the top on the Forums. Once you have clicked that, it will come up with a series of Tabs, click
Usergroups.
Step Two
Once you're in the
Usergroups Section
, you will notice groups of other factions. You're wanting to join the
Roaches
group so scroll down until you find the Roaches Usergroup and select it. After you have selected it, scroll to the bottom of the page and click
Join selected
and then
Submit.
Step Three
After requesting to join the Forum Group, you need to reply to this post with your IC name and rank.
Barbie Boo
Thug
If you have any questions, feel free to ask one of the Roach Boss(s).